The Lanier Library is proud to present the 10th Annual Sidney Lanier Poetry Competition!
With final judge George Bilgere
Thank you to all who entered this year!  Poetry finalists will be notified by mid-April, when judging is complete.
Eligibility and Guidelines
The competition is open to all, including previous contestants, except for members of the Lanier Library Staff, its Board of Directors, or competition judges.
Previously published poems are not eligible for the competition.
There are two categories for entries: Adults (18 and above) and Students (13-18)
Poems are to be typed in 12-point font (single spaced) and may not exceed 40 lines. The preferred method of submission is electronic. Electronic submissions are only accepted via Submittable (Adult Submittable and Student Submittable). If submitting by mail or in person, please include the Poetry Competition Application for either Adult or Student plus two copies of each poem with the poet's name on only one copy.
Entries should be mailed to:
The Lanier Library Association
Attn: Poetry Competition 2018
72 Chestnut Street
Tryon, North Carolina 28782
There is an entry fee of $15 per poem ($5 per poem for student entries). Multiple submissions are acceptable; competitors may submit up to 5 poems, accompanied by  $15/$5 fee per poem.  Please make checks payable to the Lanier Library.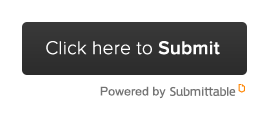 Prizes will be awarded as follows:
Adults:
1st place: $500
2nd place: $250
3rd place: $100
High School Students:
1st place: $100
2nd place: $75
3rd place: $50
The deadline for entries is March 15, 2018 (emailed, postmarked mail or submitted in person). Winners will be notified by early April.
The final competition judge will be award-winning poet George Bilgere.
Competition finalists will be notified by phone or email at least two weeks prior to the Award Ceremony.
The Award Ceremony for the competition will be held at the Lanier Library on Saturday, April 28, 2018 at 4:00 p.m. The ceremony will be followed by a reception for contestants and their friends and families.